Hotels are often described as hidden gems, but Jardin des Douars, nestled away in the hills of Essaouira, must truly be the most special and secluded of them all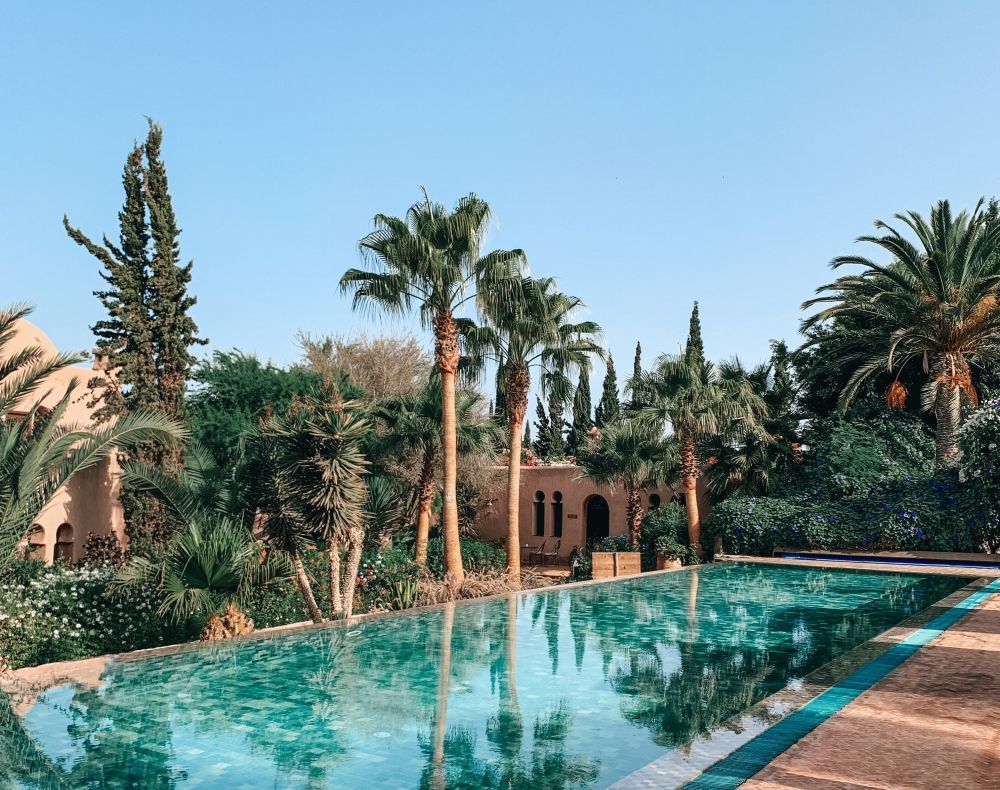 Uncover a little piece of paradise
Tucked away in the Essaouira hills, sheltered from the brisk desert winds and surrounded by stunning natural scenery formed by the Oued Ksob River over the course of millennia, you'll find Le Jardin des Douars, a charming hotel highlighted by magnificent curvy shapes built with local materials in the strictest Moroccan tradition.
Read more
Less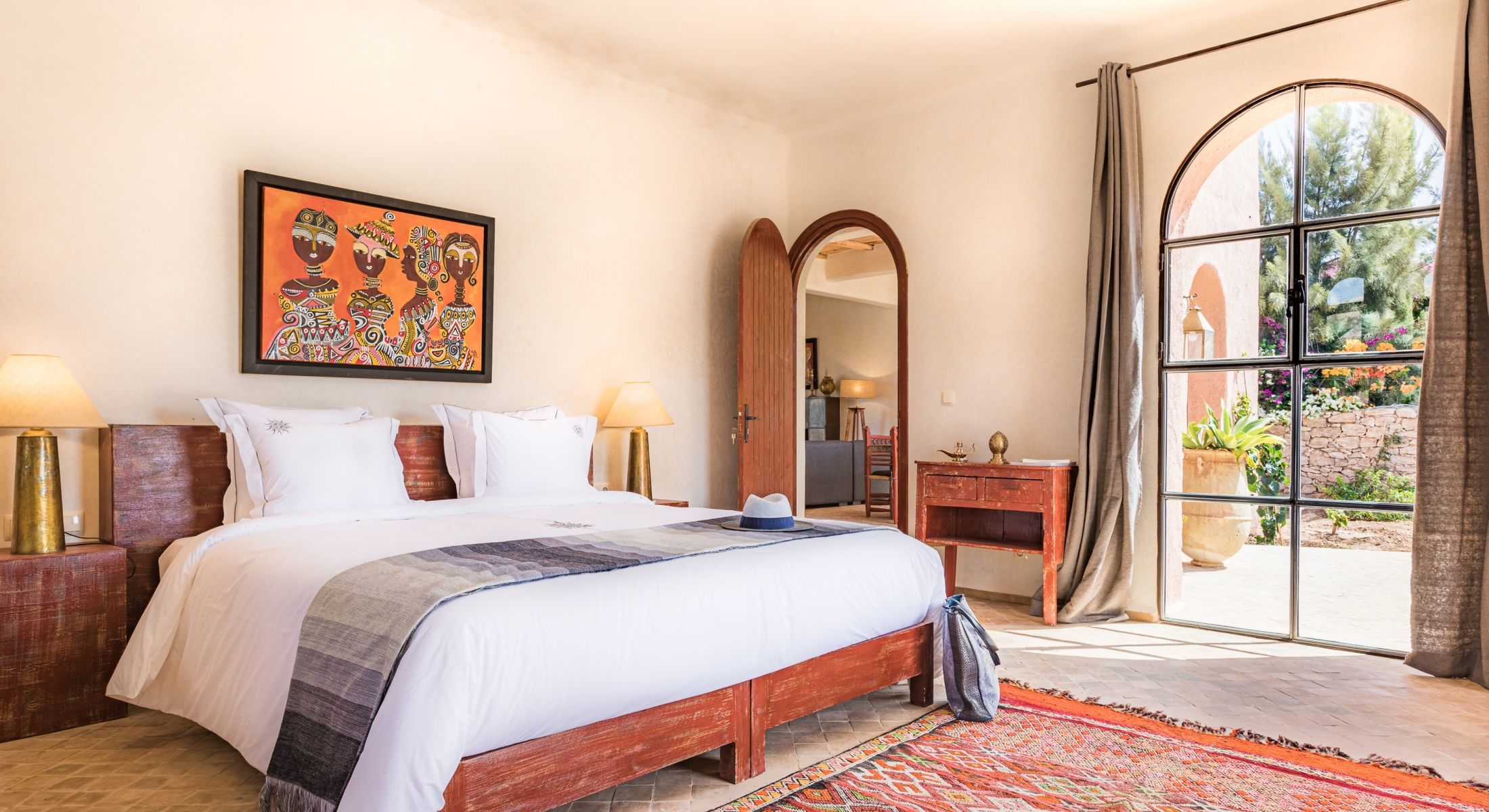 Rooms, Suites ... and Villas!
We've created a full line of accommodation to meet the specific travel needs of all our guests.
Whether you're coming with your partner for a romantic getaway, traveling as a small family, or vacationing with a large group, our 19 rooms, 6 suites, and 6 private villas have something for everyone.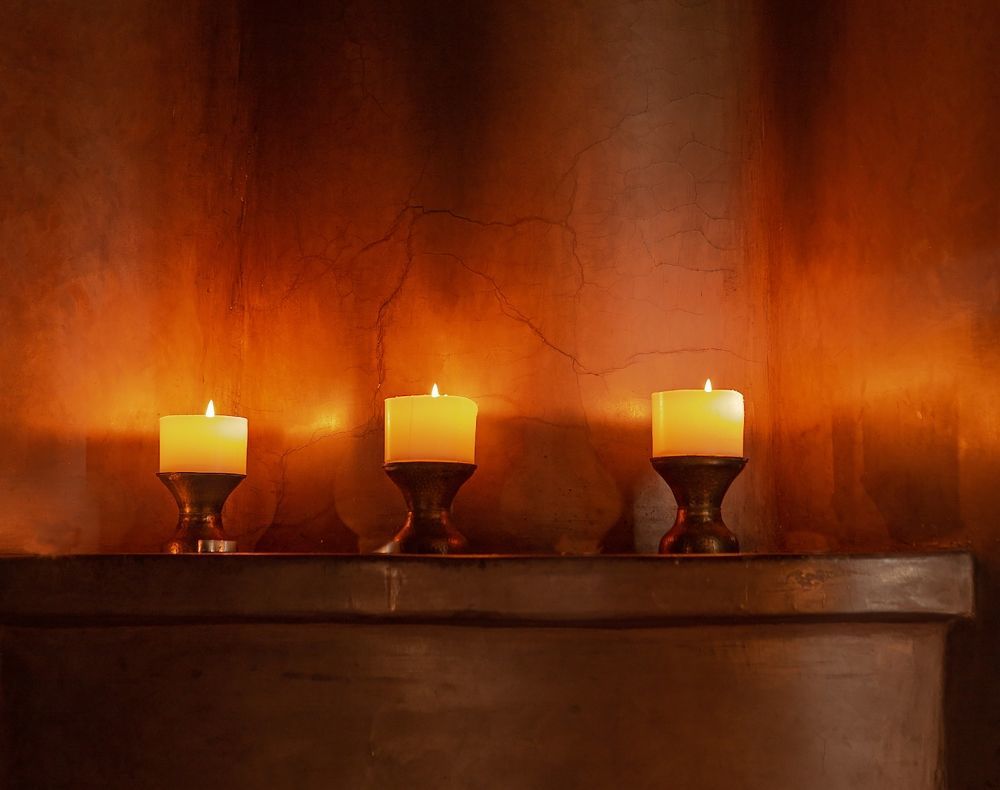 Choose wellbeing
At Le Jardin des Douars, we perpetuate the Moroccan tradition of wellbeing by offering massages and luxurious body treatments in our very own hammam.
Our spa is a haven of peace designed for personal pampering.
Read more
Less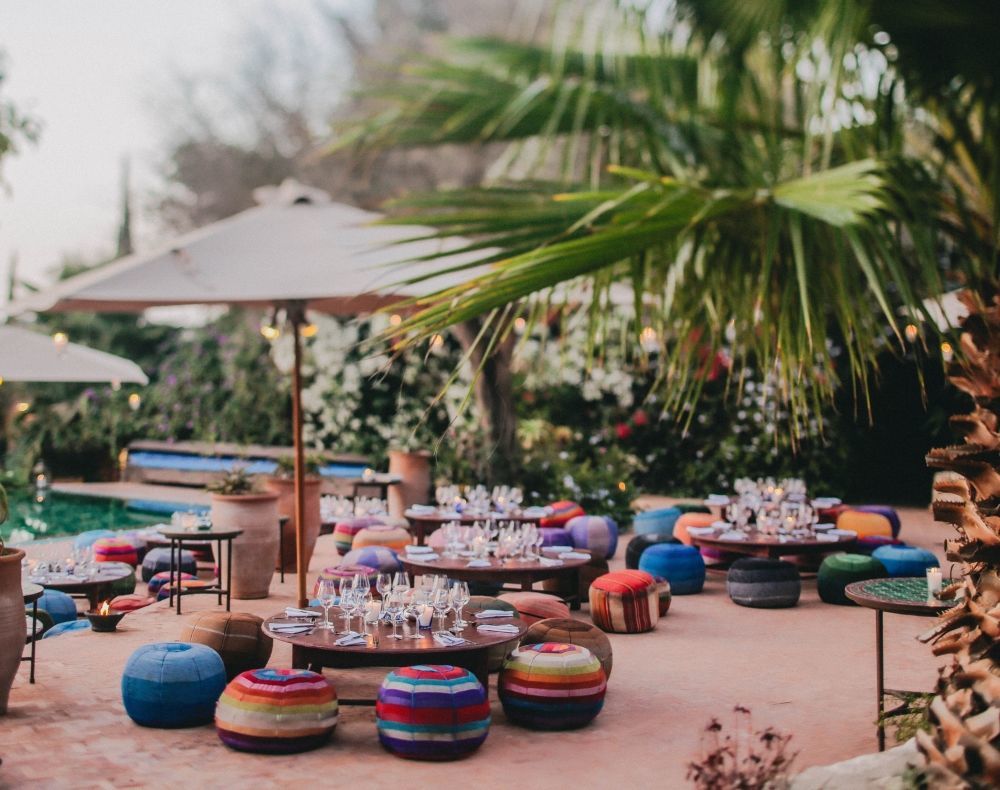 Plan an event
Our little piece of paradise is the perfect spot for bringing your events to life. Consider renting out our property for a wedding, birthday party, vacation with friends, seminar, team building workshop, product launch, or any other private event. We promise you won't be disappointed!
Read more
Less

Hotels are often described as hidden gems, but Jardin des Douars, nestled away in the hills of Essaouira, must truly be the most special and secluded of them all

There are so many reasons to love Essaouira. I slept in a botanical garden at Jardin des Douars. Each morning we awoke to the heady scent of thyme and Moroccan rose, then snuck out to swim in the heated pool

Pour goûter à la douceur d'un climat ensoleillé, direction Essaouira où la dream team du Jardin des Douars, infiniment gentille et serviable, vous accueille au sein de son magnifique ksar.

Dissimulé au creux d'un vallon peuplé d'arganiers, le Jardin des Douars est cet hôtel sublime et secret doublé d'un jardin extraordinaire.