Discover Jardin des Douars in Essaouira... like a well-kept secret.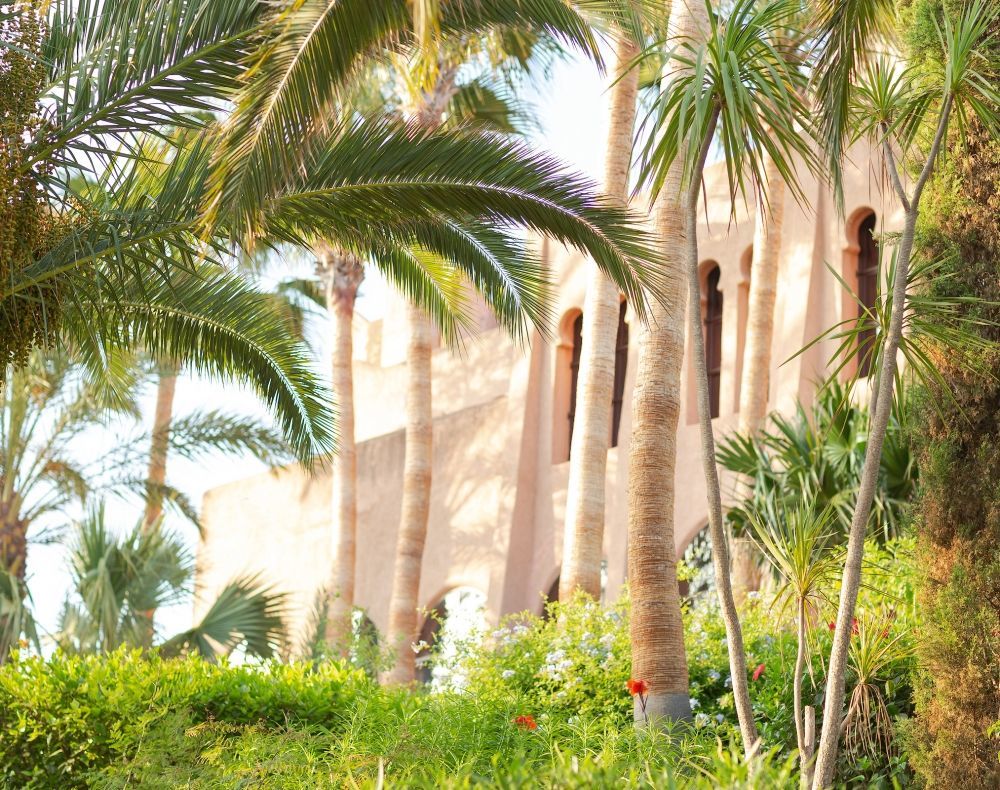 Simple pleasures
A charming hotel designed with curvy shapes and local materials in the strictest Moroccan tradition, with discreetly sophisticated decor and lush gardens for the ultimate in calm and authenticity; a uniquely luxurious escape enjoyed by discerning guests in search of simple pleasures and relaxation with their partner or family.
Read more
Less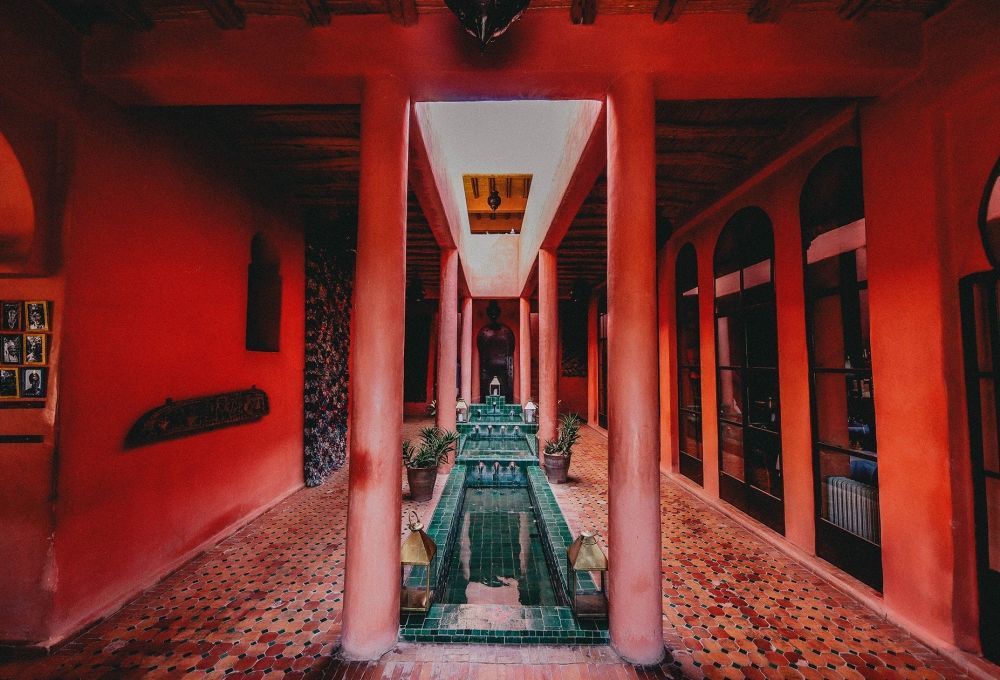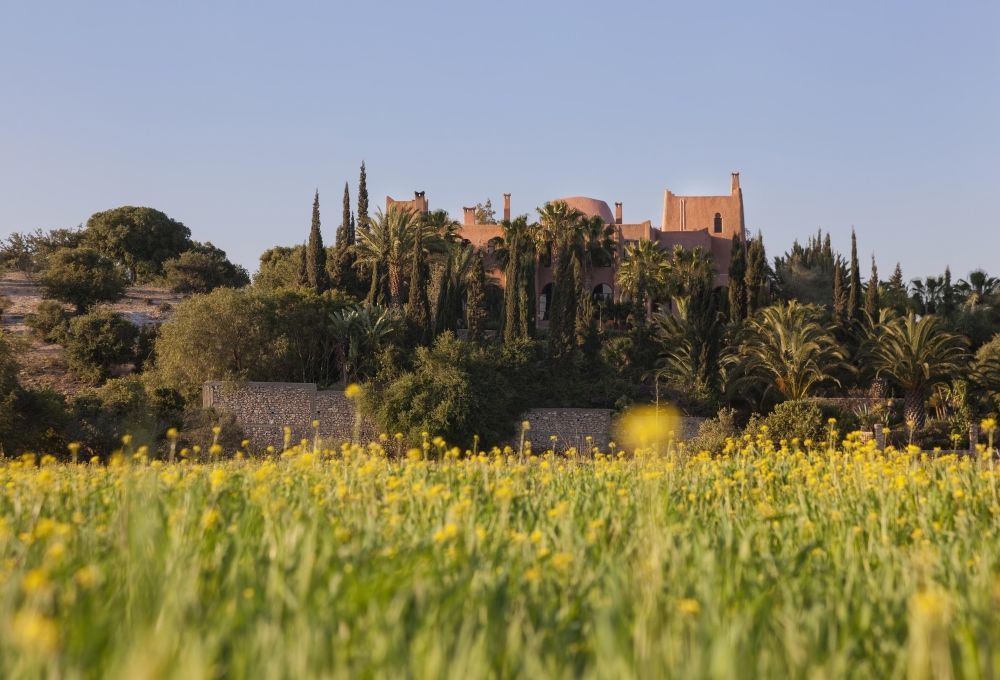 Ultimate unwinding
Lounge about in the garden or the nooks and crannies of the hotel, enjoy a massage or some pampering under the dome of the hammam, indulge in delicious cuisine, sip on a pre-dinner drink in front of a large fireplace, get some sun alongside one of two swimming pools or in a quiet corner of a lavish garden; in short, indulge in a spot that offers the ultimate in relaxation.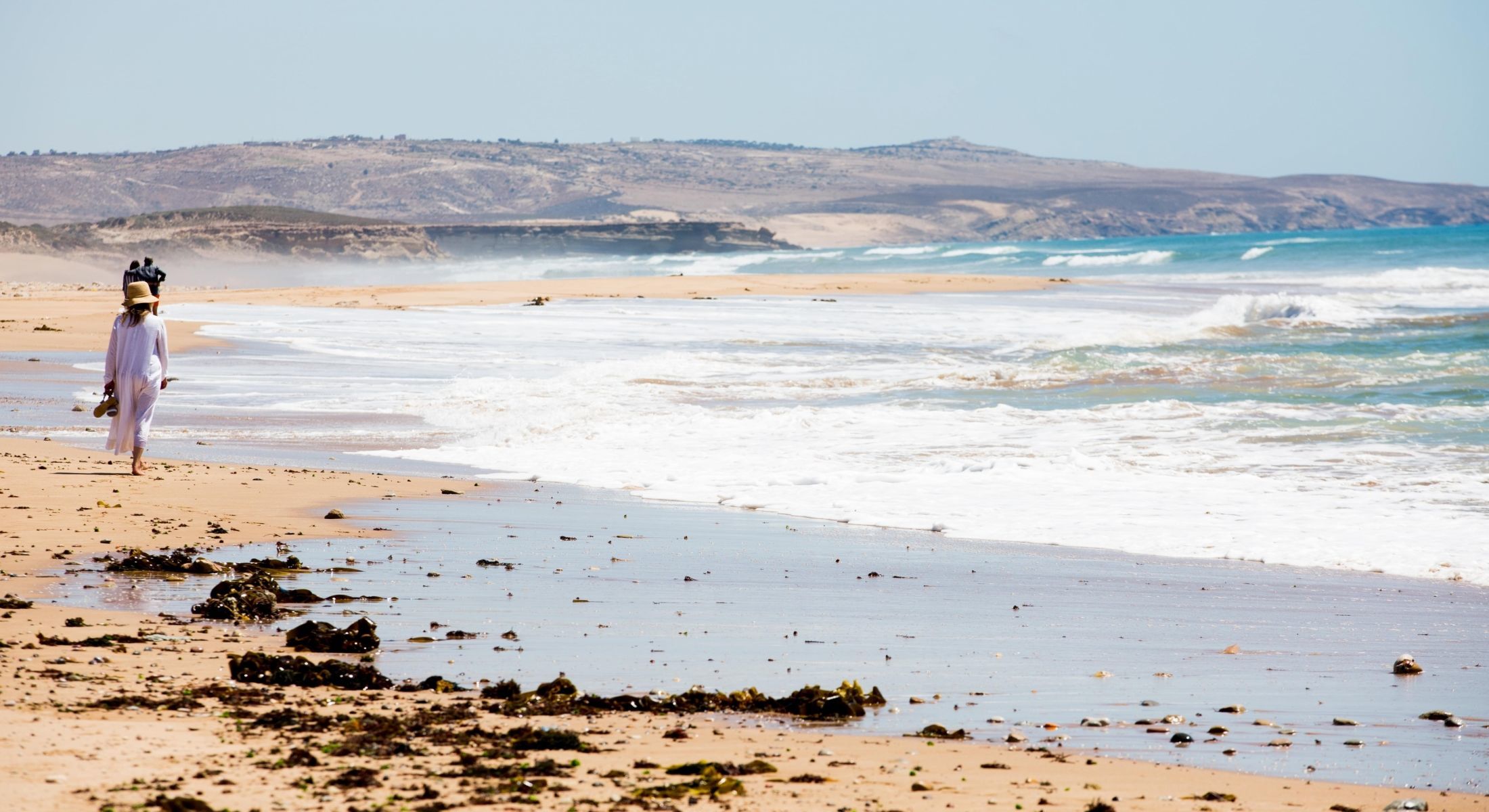 A one-of-a-king setting
A little piece of paradise benefiting from 320 days of sunshine per year, Essaouira is a charming village made unique by its port, ramparts, enchanting medina, endless dunes and beaches, world-famous Mogador golf course designed by Gary Player, windy conditions that are perfect for kitesurfing and windsurfing, and diverse range of activities (four-wheeling, horseback riding, mountain biking, hikes, etc.).
Services
Check-in: 3 pm, check-out: 12 pm
19 rooms, 6 suites, 6 private villas
2 acres of botanical gardens with terraces and patios
Spa with 3 massage rooms and beauty treatments
Private hammam
Heated swimming pool for adults only
Heated pool for families including a small pool for kids
Pool bars
Breakfast buffet from 7:30 to 10:30 am
Restaurant open daily for lunch and dinner with indoor and outdoor seating
Outdoor barbecue on Sunday afternoons
Indoor and outdoor bars
Lounge area with fireplace
Spacious patio with bar and restaurant
Air-conditioned rooms
Free high-speed Wi-Fi throughout the entire hotel
Babysitting (by reservation)
Laundry service
Transfer service
Help choosing and booking activities
Help finding and reserving bars, restaurants, etc.